Our services
Our activities

Our Lab'
Collaborators, customers, students, start-ups and digital partners participate in the realization of our "Industry 4.0" roadmap. On the agenda: open innovation and pragmatism, excitement and performance!

engineering
Our expertise in general installation, industrial mechanics and electricity is enriched today thanks to scanning and fast prototyping technologies.

manufacturing
As an integrator, we design and build your automated production facilities and install them worldwide. Our goal? Increase your performance by optimizing the user experience.

EXPLOITATION
Service platform, data and artificial intelligence … ats experiments solutions facilitating team training, maintenance and optimization of your remote production tools.
The lab embodies a new way of building new services in collaborative mode by integrating its customers in "open innovation" mode.

Philippe  GEOFFROY, SAP – Directeur Industrie 4.0
Within the Lab, ats prototypes concepts and ideas, involving its customers, to provide them with high value added services in a short time and thus meet their operational challenges.

Emmanuel THOUAN, DiCi Design
The integration of the teams is excellent, friendly and always available. They are sometimes confused with our guys

Dominique LAILLET, Chantiers de l'Atlantique
ats went beyond what can be expected from a subcontractor in technical support. They went out of their way and we built a win-win relationship."

Dominique LAILLET, Chantiers de l'Atlantique
ats participates in our progress plan, in co-development with our experts.

Marie-Gabrielle GOSSIAUX, Chantiers de l'Atlantique
We found a structured design office that puts technology at the center of its concerns, and that's a really nice surprise

Marie-Gabrielle GOSSIAUX, Chantiers de l'Atlantique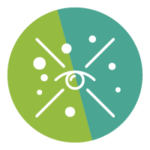 Reality capture
From data collection to exploitation of 3D volumetric data through model reconstruction or reverse engineering, ats supports the implementation and deployment of different digitalization technologies.
Our services that accelerate your digital transformation
act fast | fail fast | adapt fast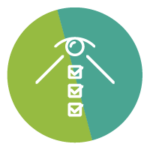 Immersive & collaborative design review
Our digital VR and AR tools allow us to shorten your development cycles and improve participants' engagement, thanks to a virtual, collaborative and easy-to-use space.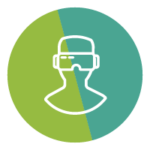 Ergonomic simulation
Support you in the design and ergonomic validation of your workstations via immersive simulation in virtual reality, which integrates the end user from the design phase.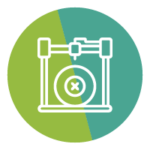 Rapid prototyping & serial production
Shorten your product development cycles by combining our modeling skills with our numerization and 3D plastic printing capabilities available on all our sites for more proximity and responsiveness.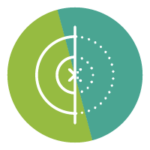 Digital twin (IoT & connected machine, scan3D integration)
Make the digital data of your means of production available to the connected worker. ats provides the link between the physical and the digital: connected machine & IoT, integration of scan3D.